New Year's Eve La Java Paris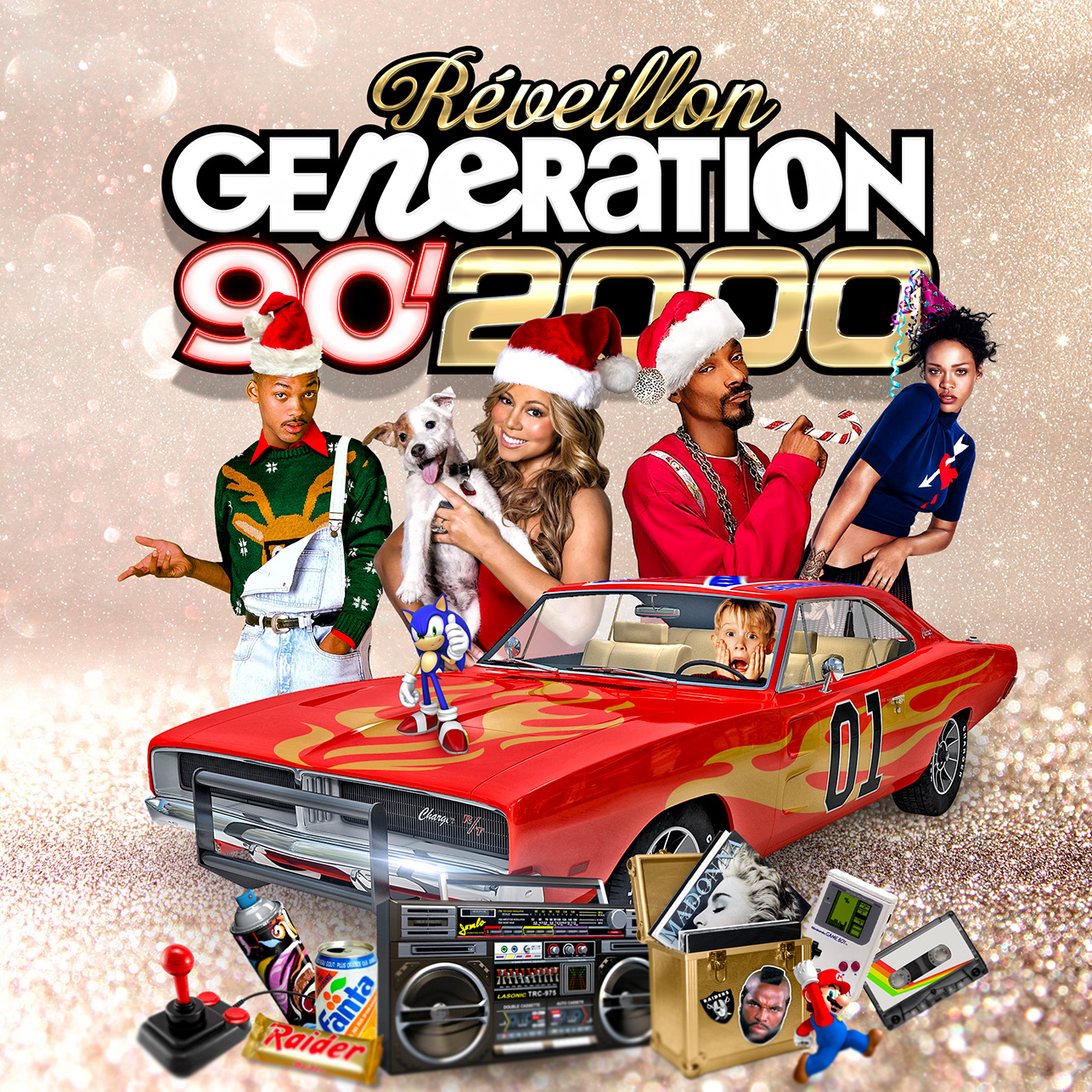 Date :
Sunday 31 December 2023
Doors open :
22:00 - 06:00
Age :
Over 25 years old
Capacity :
700
Music :
50% 90's Classics // 50% 2000's Classics
Prices :
39€ without drink // Entrance + 3 drinks: 49€ // Entrance + 5 drinks: 59€
Whatsapp :
07 56 83 00 54
Mail :
java@soiree31decembre.fr
BUY
Frequently ask questions
DISCOVER !
Generation 90-2000 « New Years Eve 100% 90s-00s »
600 partygoers come together to enjoy music from the 90s and the 00s to make a fun start to the coming year


The « Generation 90-2000 party » returns for a surprise New Years edition in the festive location of the Java club. Are you a child of the 80s or 90s ? Bring back fond memories of shiny new braces, collecting Pins, Panini sticker books, "Crados", my little pony or power ranger lunchboxes, heavy thick grey gameboys that took 4 big AA batteries... Be it for a trip down memory lane, or if you are just a fan of the music of the era, this is the New Years Eve party for you!

So dig out those outfits from your teen years, and join us to dance the night away and sing along to your favorite tunes of old, to shout OMG as each song brings back happy memories from two decades of fun, the 90s and the 00s that gave us pop anthems, dance classics, RnB favorites, and the dawn of House music. Dj KAKASHI & Vinz (Concorde Resident, 90s-00s regular) will spin the decks to groove you through the 12 chimes of midnight through to 2024 !

The event plays music equally from both decades, some of the sounds you will hear are :


FROM THE 00's
Our Dj's like : Beyonce, Pharell, Rihanna, Daft Punk, Chris Brown, Justice, OutKast, Usher, Shakira, Shaggy, Dr Dre, Black Eyed Peas, Diam's, Eminem, Justin, Guetta, Snoop, Kanye, Maroon 5, Jay-Z, Lil Wayne, Missy Elliott, Craig David...


FROM THE 90's
Our Dj's like : Ace Of Base, Snoop, Madonna, Alliance Ethnic, Daft Punk, Larusso, Offspring, Fugees, Technotronic, Mariah, Menelik, Britney, IAM, Dr Alban, Ophélie, REM, Spice Girls, Blackstreet, Gala, Michael, Kylie, Mylène, TLC, Cassius...

Also included

Complimentary party goodies (streamers, hooters, confetti etc) will be given out all night long

During the evening complimentary shots will be distributed to lucky partygoers

The JAVA CLUB is all about a fun atmosphere, good vibes and getting along and having fun together on a 400m2 dance-floor in the heart of Paris, so bring your happy vibes and join us to PARTY this New Years Eve ;-)


NEED MORE INFORMATION
- Additional drink 10€ ( unique price)
- Extra bottle 180€ (if table left)
- Checkroom 2€ per item (bag or helmet 4€)
- Under 18 years old not allowed even if accompanied by an adult
All the answers to your other questions can be found in the "Questions / Answers" section (see top of this page).

More
Buy Tickets In agency
The office is open from December 30th onwards between the hours of 12.30pm and 8pm.
Ticket office address: Les Etoiles
61 rue du Chateau d'Eau - 75010 Paris
Metro station Chateau D'Eau (Line 4) or Strasbourg St-Denis (Lines 4 - 8 - 9)
MAPS