New Years Eve All Inclusive in Paris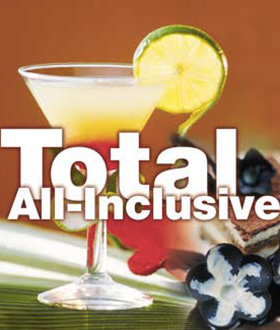 More and more people are opting for all inclusive solutions for their choice on New Years Eve festivities in Paris.
All inclusive formulas generally range in price from 50 to 80euro, and include entry to an event, numerous free drinks, and in some cases, access to a buffet meal.
For example :
60€ ticket = entry to the event and 10 free drinks
75€ ticket = entry to the event and 10 free drinks and a buffet meal
You can relax and enjoy New Years Eve even more without the stress of getting your wallet out all the time, or worrying each time you go to get a drink at the bar how much it is costing you.
Warning : The one thing not included in this type of formula at any of the venues is the cloakroom service. The cloakroom service is always a separate service charging a small supplementary fee, generally 2euro per smaller item and 4euro per large bag or item, so think to have some change on hand at the entrance to avoid spending the evening lugging around a heavy outdoor winter coat.
Find the events for the New Year's Eve in Paris
Find in the
23

events for this New Year's Eve