New Years Eve Paris All Night Open Bar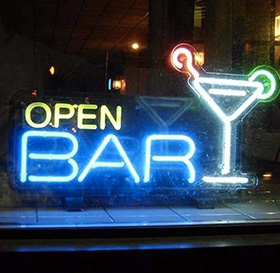 New Years All Night Open Bar in Paris
Entirely open bar New Years Events no longer exist since a few years following the passing of the new "Bachelot Law" (not necessarily a bad thing considering some people can overindulge).
Now Event Organisers offer instead "All inclusive formulas" to avoid a nasty financial surprise at the end of the night, but you will not find any reputable organizer proposing all night open bars.
We are obliged to remind you that alcohol abuse is damaging for your health, and even on this New Years Eve 2023, you should drink responsibly and enjoy in moderation.
Find the events for the New Year's Eve in Paris
Find in the
23

events for this New Year's Eve