New Year's Eve Angie Paris Paris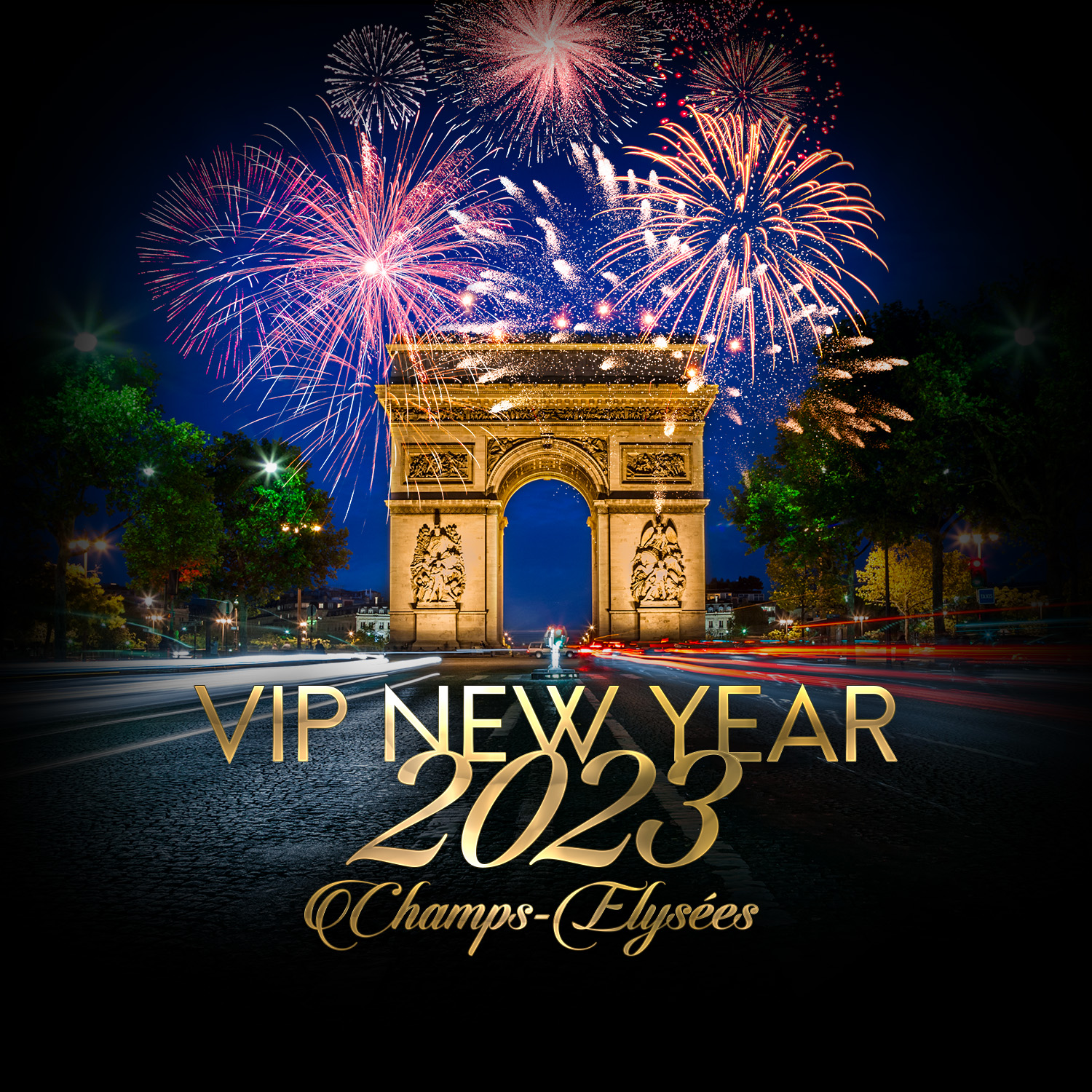 DISCOVER !
VIP NEW YEAR "Champs-Elysées 2023"
Saturday 31 December 2022 from 10pm to 6am
600 privileged people in the most beautiful club near the Champs-Elysées
FIREWORK on the Champs-Elysées - 600m2 DANCEFLOOR - DECO CAREED - SHOW LIGHT & NEW SOUND SYSTEM - Giant BAR - VIP AREAS 
Here is the most VIP New Year's Eve in France with the prettiest Dancefloor 2 minutes from the Champs-Elysées! It's only once in your life, and it's this 31st of December at the "Angie St Honoré": Exceptional date, exceptional location, exceptional place, exceptional event: let yourself be carried away by the magic of the place that organizes every week the most exclusive evenings in the capital.
THE CLUB
Monumental slide from the entrance (Yes a gigantic, imposing, grandiose slide...), a big Dancefloor of 600 party-goers with exhilarating lights, a majestic and colossal bar, a huge smoking area with BabyFoot and pool table... Volume, spaces, alcoves, intimate and secret corners... Angie is a mystery, full of details and surprises. Let yourself be seduced and become the rare witness of a unique and unforgettable experience: you will not come out unscathed, nothing will be the same as before.
NEARBY FIREWORKS
Confettis, streamers, etc,… Party goodies giveaways all night long will ensure a festival of colors and a vibrant party atmosphere to provide our guests with an exceptional night of celebration. You can also watch the firework display on the Champs-Elysées before attending the party and with your pre-purchased entry ticket come to the party after midnight once the firework display has finished.
MUSIC
Pop, Hiphop, Electro, RnB, Disco: The best of Club music
Dj WORX 
(Gibus / Wagram / Bataclan) : One of the best Parisian DJs have prepared a special mix just for our guests, a mix that will make all of Paris shake ! : Welcome to 2023.
THE BAR & VIP TABLES
Wide choice of alcoholic (or non-alcoholic) drinks. Branded spirits only (vodka, whisky, rum, gin, tequila, beer, soft drinks...). Our hosts & hostesses will take care of a fast and smiling service. VIP tables are reserved for bottle customers.
FOR MORE INFORMATION
If you have any further questions, please consult the « FREQUENTLY ASKED QUESTIONS » page, or contact us via e- mail or on the information hotline (contact address and telephone number at the top of this page).
More
TICKETS
3 DRINK TOKENS FORMULA
Party + 3 Drink Tokens
In advance or €50 without drinks on the door
Priority access from 10pm
BUY

ONLINE
BUY

ONLINE
BEST
5 DRINK FORMULA
Party + 5 Drink Tokens
In advance or €50 without drinks on the door
Priority access from 10pm
BUY

ONLINE
VIP BOTTLE PACK
1 bottle of alcohol and priority access to tables
for up to 4 people
Priority access from 10pm
BUY

ONLINE
Buy Tickets In agency
The office is open from December 30th onwards between the hours of 12.30pm and 8pm.
Ticket office address: Les Etoiles
61 rue du Chateau d'Eau - 75010 Paris
Metro station Chateau D'Eau (Line 4) or Strasbourg St-Denis (Lines 4 - 8 - 9)
MAPS