New Year's Eve Showcase Paris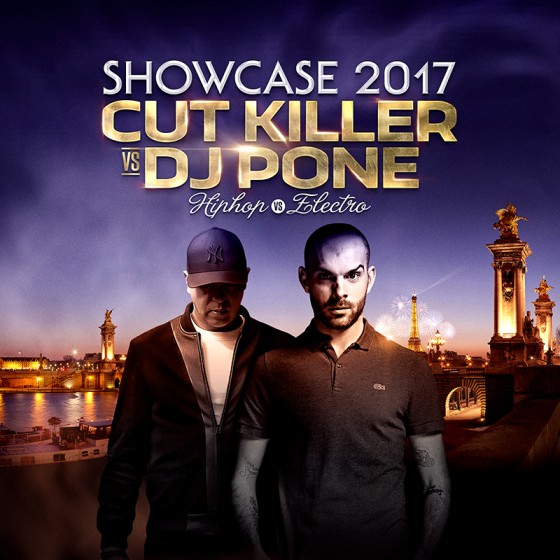 Date :
Saturday 31 December 2016
Doors open :
22:00 - 06:00
Age :
Over 18s only
Capacity :
2000
Music :
Hip-Hop, Electro... and a little bit of everything
Prices :
From 49 euros = Entry + 3 to 10 Drink Tokens
Infoline :
07 56 80 60 69
Mail :
2017showcase@gmail.com
BUY
Frequently ask questions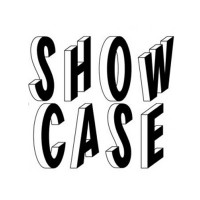 Port des Champs-Elysées - Pont Alexandre III Paris 75008
Metro Champs-Élysées Clemenceau (L1 - 13)
DISCOVER !
SHOWCASE 2017 CUT KILLER VS DJ PONE // Hip-Hop vs Electro
Saturday December 31st 2016 (22:00 / 06:00)
Massive New Year's Eve party in the biggest and most beautiful Parisian nightclub, just below the Pont Alexandre III bridge. 2 Godfathers of the dancefloor, 2 DJ heavyweights, 2 legendary masters of the decks are bringing all their vinyl and going head to head to make sure you spend an absolutely unforgettable New Year's Eve 2017. Get ready to party !
CUT KILLER // Began his career years ago as a DJ for both MC Solaar & Akhenaton, but his career really took off after the release of his « Hip Hop Soul Party » compilation albums which sold millions of copies, and his successful and hugely popular radio show « Cut Killer Show », mixing different music styles better than any other DJ around. He remains, still, the most emblematic DJ of the French HIPHOP scene !
DJ PONE // A founding member of the superstar group « Birdy Nam Nam », and more recently DJ for the group Casseurs Flowters, he has also been a key collaborator on the music of Disiz, Nekfeu (including music videos), Svinkels, Triptik, Scred Connexion... He has also just last month released his solo album, « Radiant », even more electro than his previous work. And he has been crowned 9 times winner at the DMC DJ World/Europe/France Championships !
The two DJs will be mixing on 4 decks all night long, making this THE not to be missed event of this New Year's Eve 2017. A Hip Hop vs Electro game of musical Ping-Pong with all of the best sounds of the last 20 years. Let's shake up Paris !
Your New Year's Eve :
- MASSIVE 2000M2 DANCEFLOOR with a brand new state of the art Sound System
- UNIQUE LOCATION in PARIS right next to the Champs Elysées and the Eiffel Tower
- The biggest night in Paris with 2000 PEOPLE expected to attend
- 2 OF THE BEST FRENCH DJS
- GIANT LED LIGHT WALL AND LIGHT SHOW
- 2 LARGE BARS (3 or 10 drinks included with your ticket depending on which formula you choose)
- STREAMERS AND PARTY GOODIES GIVEAWAYS all night long
- Large outdoor smoking area
- VIP AREA for customers purchasing bottles
Information about the Bars :
Included with your entry ticket, 3 or 10 drink tokens, depending on which formula you choose, from a wide selection of alcoholic and non-alcoholic beverages. Our friendly and professional staff provide rapid service with a smile. It is possible to purchase bottles of alcohol at the venue, at a cost of 250 euros per bottle. However, we suggest that you purchase bottles in advance with our online prepaid bottle offer in order to reserve a table and be seated in priority.
FOR MORE INFORMATION
If you have any further questions, please consult the « FREQUENTLY ASKED QUESTIONS » page, or contact us via e-mail (contact address at the top of this page).
More
Buy Tickets In agency
The office is open from December 30th onwards between the hours of 12.30pm and 8pm.
Ticket office address: Les Etoiles
61 rue du Chateau d'Eau - 75010 Paris
Metro station Chateau D'Eau (Line 4) or Strasbourg St-Denis (Lines 4 - 8 - 9)
MAPS